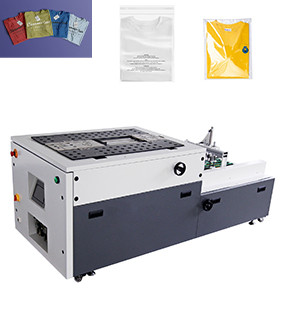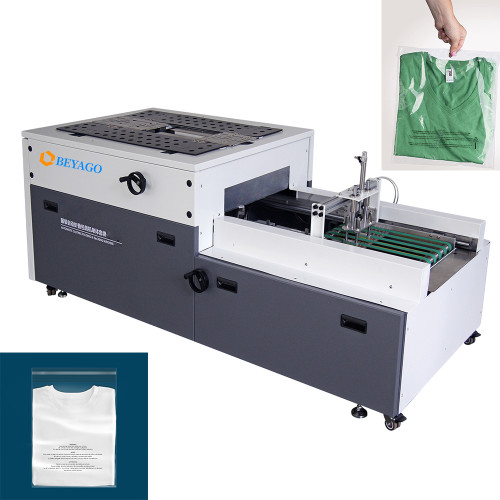 Automntic apparel clothes T shirt folding bagging machine
Description
BYG-CFP02 Intelligent Automatic Clothes folding bagging machine
Application:

mainly used for T-shirt, Sweatshirt, Pants Thin

Hoodie and other clothes folding and bagging . With

automatic bagging function. Suitable for OPP PE self- adhesive sealing bag
Advantages:

Different folding models for T

shirt Dress Pant for different folding step.

Flexible functions, the folding size is

adjustable, and the direction of bagging can be selected.

You can choose to pack one or more pieces into one bag. Quit convenient for suit packing.
High quality:

Machine design and Electric under International Safety Standard.
Capacity

600pcs/hour(Relate to

Operator efficiency)

Dimension

Applicable length of clothes

400-1200mm

Applicable width of clothes

Width after folding

Length after folding

28-40cm

Thickness after folding

0.5-6cm

Bag Size

Width 24-35cm

Length 30-45cm

Store about 100~150pcs bags

Power supplier

0.75KW Single Phase 110V/220V 50HZ/60HZ

Compress Air

0.6~0.8Mpa
Folding and Bagging without sealing and closed :
Mainly used for T-shirt, Sweatshirt, Pants Thin Hoodie and other clothes folding and bagging . With automatic bagging function. Suitable for OPP PE self- adhesive sealing bag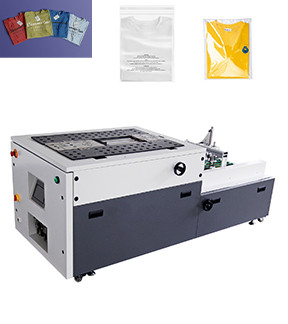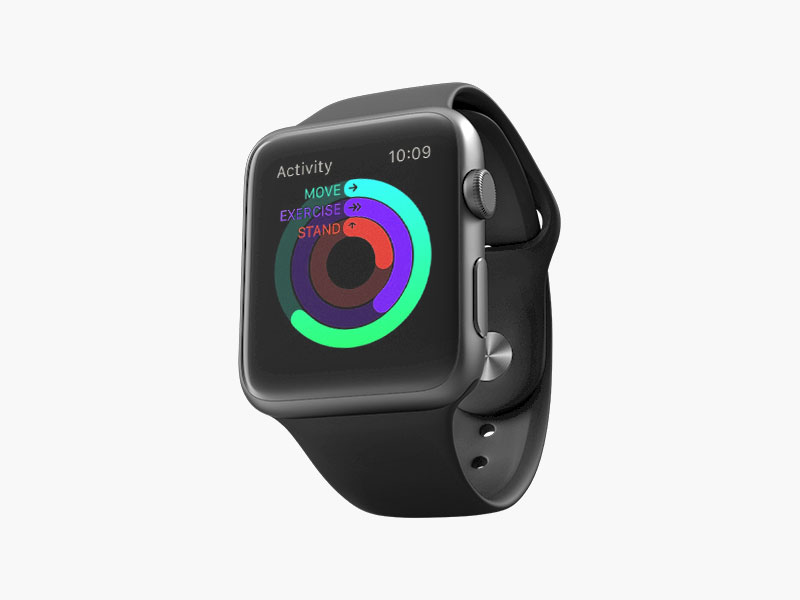 Glass dropper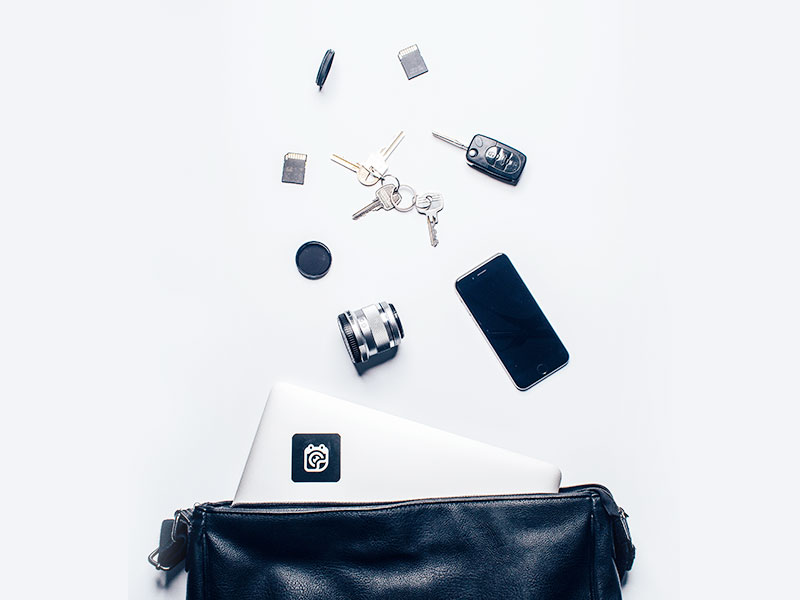 Pump Sprayer
Black polycone sealed caps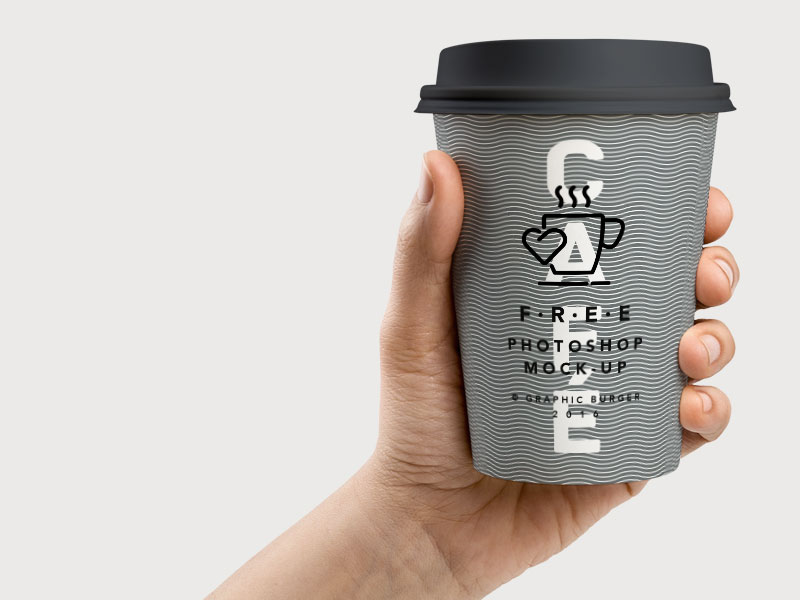 Aluminum caps